Travel Date:
Sunday, 29th July 2012
Visitor's Center is the first place that we found right after the main entrance. Upon entering the glass door, we found a miniature of European village decorated with Precious Moments dolls as villagers. Seen a castle complete with moat and waterfall as well dolls dancing at a ball in one of the castle's tower. Citings of the yesteryear's everyday community life were portrayed in that little village.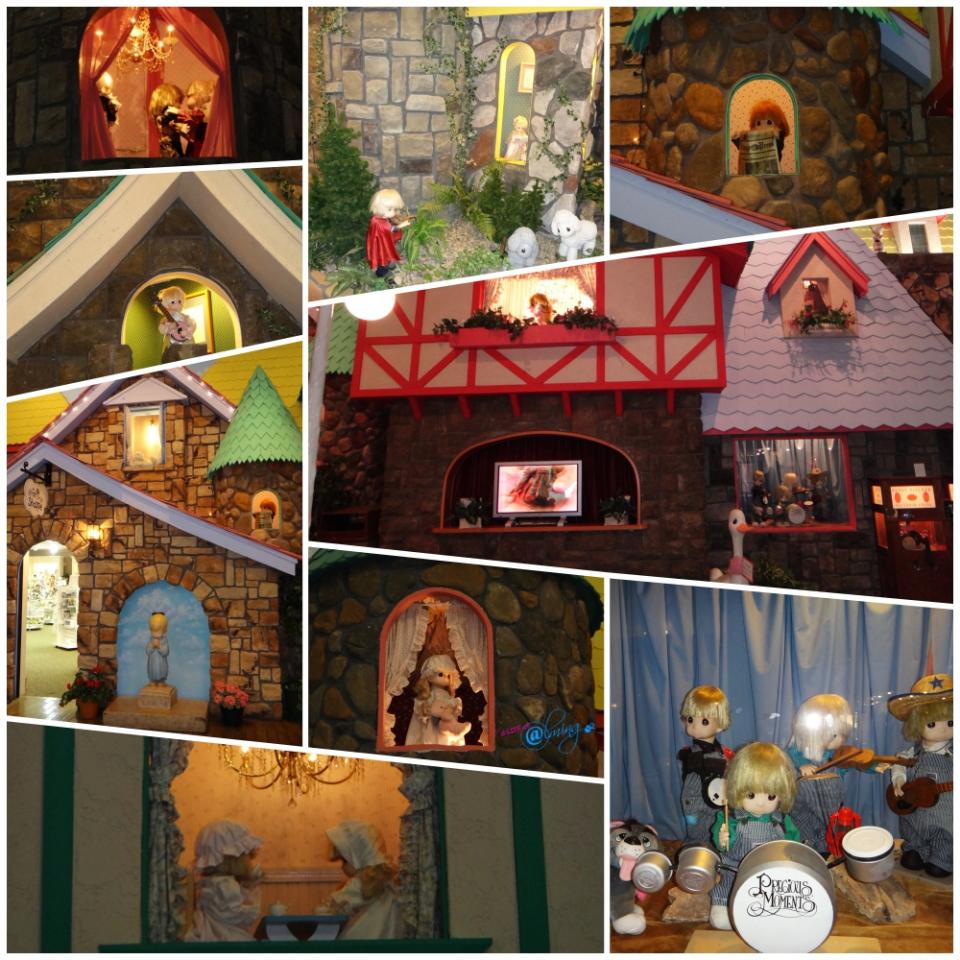 In the Gift Shop, I noticed a broad range of the Precious Moments products like greeting cards, some jewelry, clothing, dolls and complete collection of the famous porcelain bisque figurines. I learned that there are exclusive items that can only be bought at Chapel Gift Shop. To remind me of my visit to this fantastic place, I bought a Precious Moments figurine that shows Sam Butcher standing on a ladder painting the Hallelujah Square.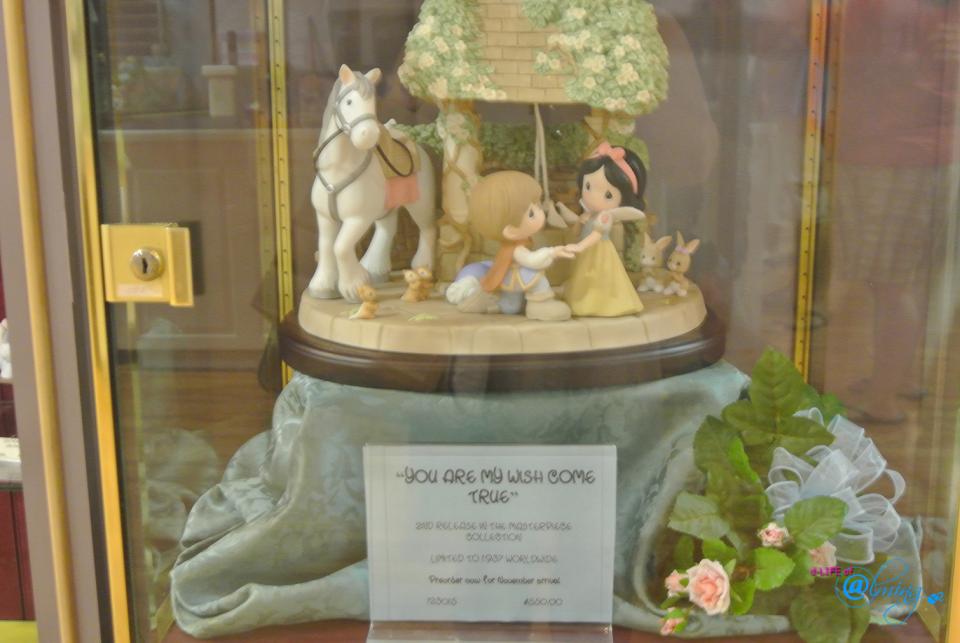 Found also some Precious Moments dolls dressed in beautiful gowns, wishing someday I could own one. There was this great figurine that was just released at the time of our visit. I thought of getting a set of it but when I found out that the price was way too much for me, I just turned myself away from that lovely thing. You can also find many huge Precious Moments sculptures around the area. One sculpture that noticeable is this firefighter carrying a lifeless baby. Later I learned that it was a true story, patterned on a popular news photo about the Oklahoma City bombing happened 20 years ago that killed 168 people. But this sculpture was not converted into figurine because the parents of this baby did not allow it.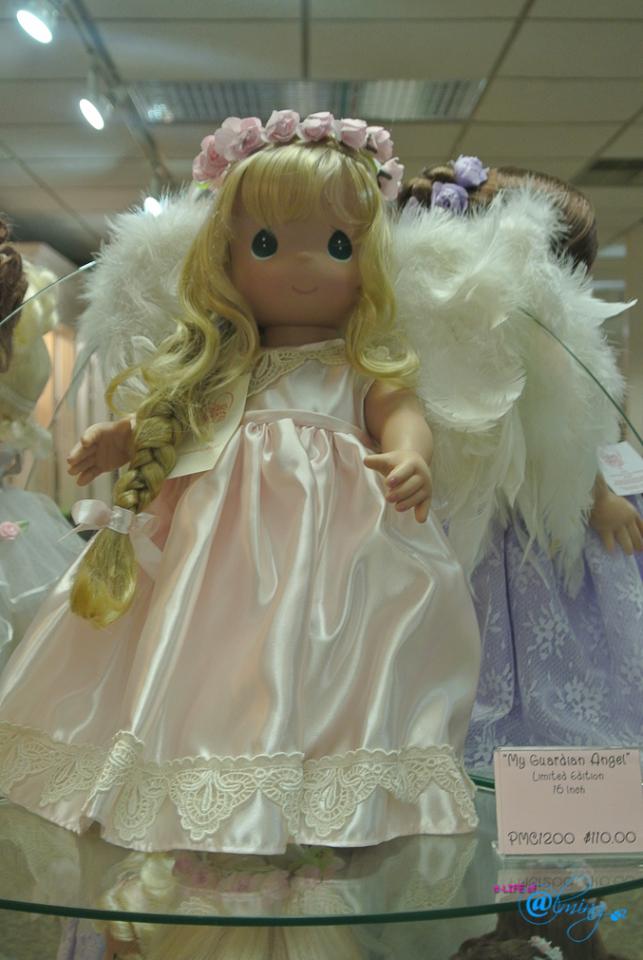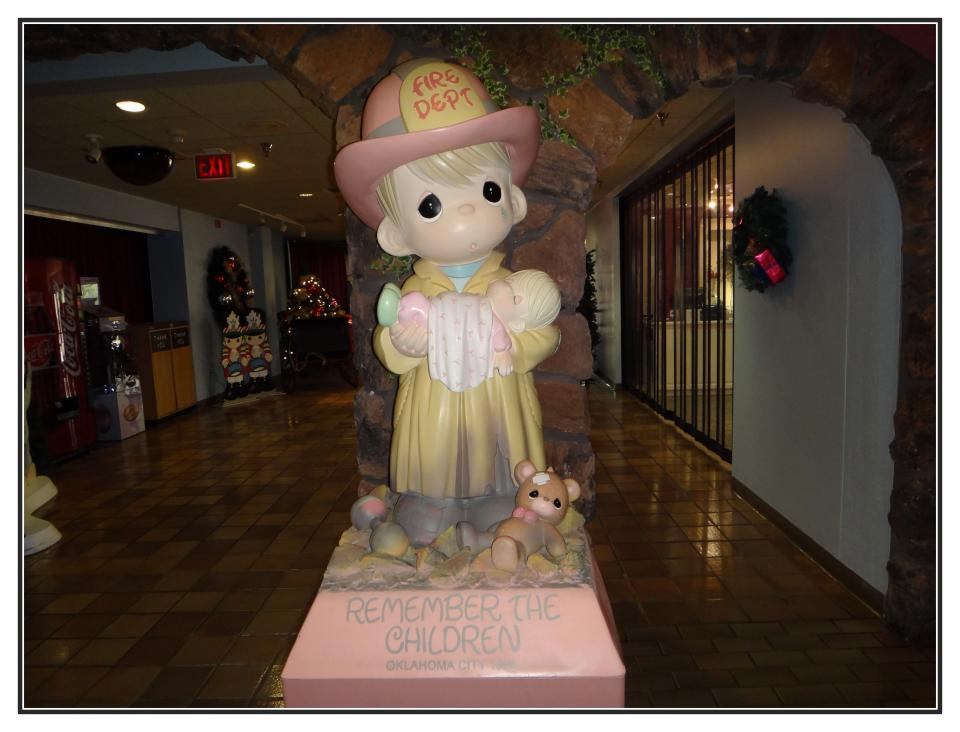 The Visitor Centre also offers light refreshments at the Royal Delights. We ordered some food and spent our remaining time at the cafe before we headed home.
As this my last article for my Precious Moments Park and Chapel series, I've attached TV special using Sam Butcher's teardrop-eyed characters entitled, Timmy's Gift: A Precious Moments Christmas Story. I hope you'll enjoy this video.